Did you know that your office can get sick? Images of Beauty and the Beast or other Disney movies might come to mind. A building that's coughing and sneezing, using bed sheets as a hanky might seem funny. But it's a serious problem that can be impacting you and your team. 
Have you noticed that your team are feeling a little under the weather? Taking longer to recover from illnesses? You're forever buying tissues, year-round?
There's a chance that something a little more sinister than the winter blues might be at play. You could be suffering from sick building syndrome.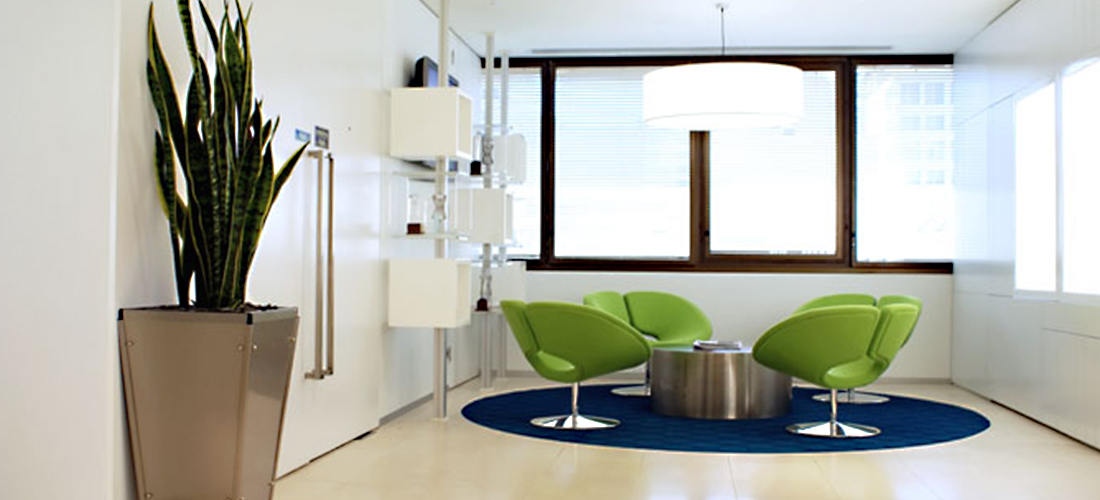 What is Sick Building Syndrome?
In a nutshell, sick building syndrome is what happens when your office is filled with contaminated recycled air from air conditioning and heating systems and causes health problems for you and your team.
What are the Symptoms?
The symptoms will come directly from your team. It's important to monitor any complaints or sick days due to….
Dry and irritated eyes
Throat irritation
Runny or blocked noses 
Sinus pain 
Headaches
Nausea
Lethargy & tiredness 
Poor concentration 
Exacerbation of asthma and other respiratory conditions 
Unusual smells or tastes
When investigating these symptoms you'll have to analyse if they're just coming from a cold going around the office or if it's something that's ongoing.
If you have staff commenting that they haven't found relief from doctors or prescriptions, their illnesses could very well be from sick building syndrome.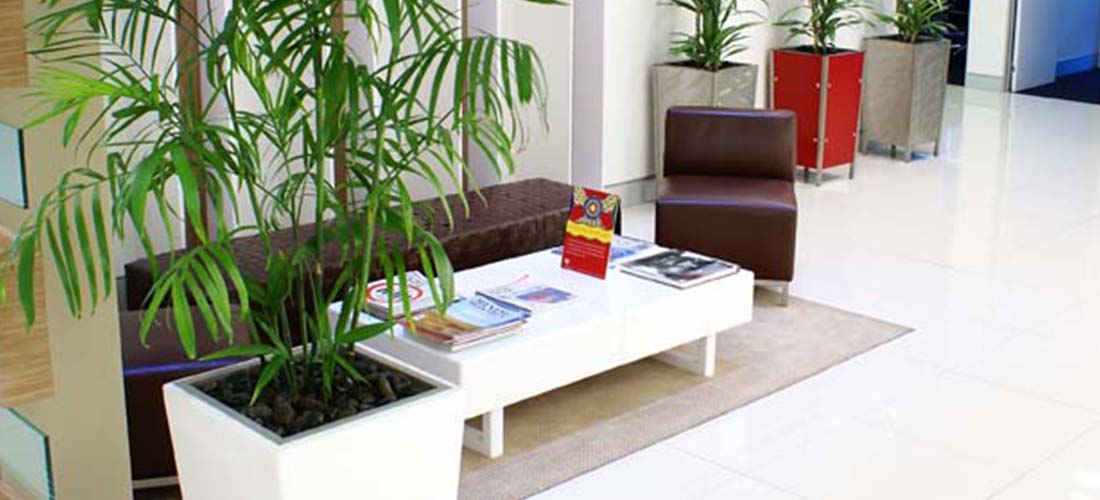 How to Cure Sick Building Syndrome
Clean your aircon
When it comes to making your office feel a lot better, there are a few steps that you can take. And it starts with cleanliness and maintenance! 
First thing's first, get a professional out to clean and service your air conditioning and heating system. They can also show you the best way to clean the filters. Now you can do this every couple of weeks to ensure the cleanest air for your team. Having clean filters and air conditioning systems means clean air is filtered into your office. 
And as a bonus, a clean system will run more efficiently – so you'll be saving more on electricity as well!
Keep the kitchen clean
Cleaning the kitchen, emptying bins and cleaning desks daily will also help to remove bacteria from your office which can find its way into the air. A weekly vacuum and quick wipe of all surfaces will also help remove irritating dust particles that settle in the carpet.  
Remember, if you can smell something old or rotten, then it's already in the air! That odor means bacteria particles are being pulled into your air conditioning system and spread around the office!
Increase Ventilation 
If you're lucky enough to be in an office that's in a quieter area – open up those windows! 
Start everyday with open windows to get that fresh air flowing. It's best to do this first up, that way you can take advantage of the cooler time of day. It also helps your team feel fresher and more energised. Starting your day on the right foot will set the tone of the rest of the day – so you can even improve mood and productivity for the whole day.
Clean Your Air
Air filters are little devices that remove bacteria articles from the air in your office. 
You can spend a lot of money on expensive filters to clean the toxins out of your air. If you find a less expensive version, chances are it's not strong enough for an office and is better suited for the home. 
You'll also find that air filters don't remove all types of pollutants. So while an air cleaner or filtration system can be useful, they're still limited.
Open Up Communication
Don't start making these changes without talking to your team. Chances are high that if you're trying to improve the atmosphere in your office, your team will be on board. 
Let everyone know what the steps are and what the goal is. They'll be much more receptive and help you by telling you if they're feeling better. And just by being open and honest you'll also help boost morale in the office. This will naturally make your team feel more included, willing to participate, happier and overall healthier!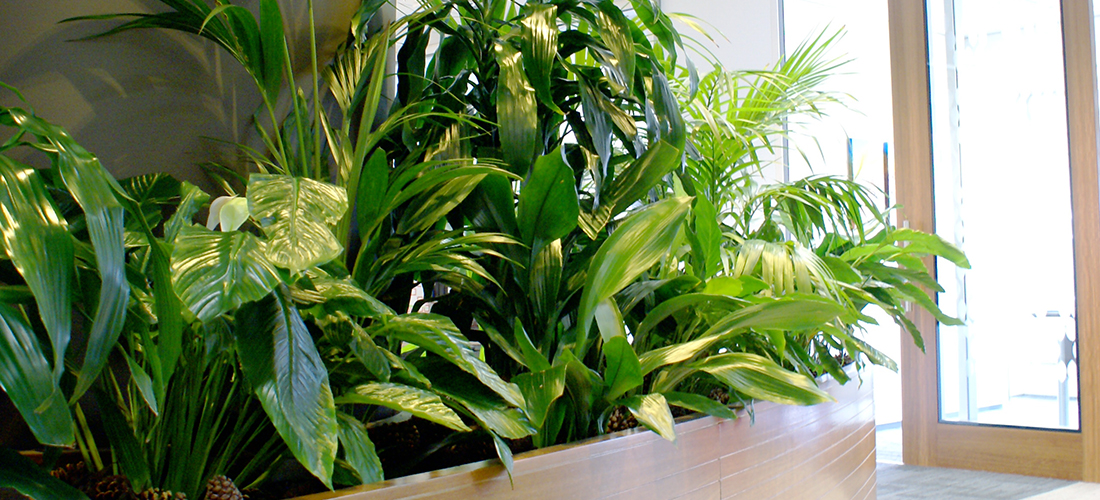 The Easiest & Fastest Way to Purify Your Office Air – Indoor Plants
It's been scientifically proven by NASA, that indoor plants can remove toxins in the air that are directly linked to health issues such as headaches, sinus irritation and pain, nausea and allergies. Sound familiar?  
Introducing living indoor plants into your office means that you can quickly and efficiently clean your air. And if you're really concerned that there's an issue of Sick Building Syndrome, you can go a step further and fill your office with the most effective plants for filtering your air.
Getting plants for your offices doesn't have to be a big job either. At Prestigious Plantscapes, we offer indoor plant hire for your office. This means that we meet with you and learn your needs and about your office. We'll then bring in the best plants for the space and even come in regularly to water and maintain. So all you need to do is reap the rewards and feel great in your office again! 
Change the vibe in your office to a place of positivity and good health! Get in touch with the friendly team at Prestigious Plantscapes today and we'll get you set up with the best indoor plants for your needs.