Our story begins with growth
Prestigious Plantscapes was established in 1995 by Paul McCandless. The company quickly became a team of people passionate about the wide reaching benefits of installing plants in office interiors – long before the idea of 'greening' offices became popular.
Premium service
The Prestigious Plantscapes team pride themselves on delivering a personalized, premium service to their clients, many of whom have remained with the company from the beginning.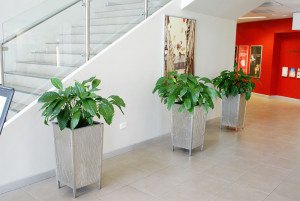 Professionalism. Integrity. Trust
A longstanding member of the Interior Plantscape Association, Prestigious Plantscapes is a quality accredited business.
Client promise

Outstanding, personalised service

Responsive – quotes within 24 hours of Design Consultation

Professionally presented, discreet staff

Best practice business processes

Instilling trust by always delivering; going above and beyond

Free onsite design consultation
Team of installers
We have our own in house team of experienced installers who go through rigorous training before taking on any installations. Our installers are friendly, professionally attired and discreet.