Are you looking for a smart way to improve your employee's
productivity, motivation and general wellbeing…
…while saving money on the amount of sick leave taken each year?
---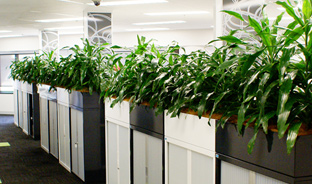 Surprisingly, studies have shown that having plants in the office environment—as simple as it sounds—can significantly increase employee performance and your overall profits.
Not only that… having plants in your office can also increase your "kerb appeal" by making your office appear more prestigious and valued.