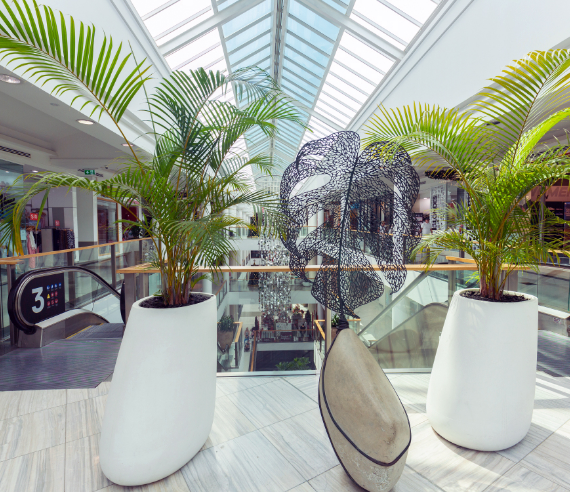 Creating unique & green shopping centre experiences
If you want your shoppers to have a unique shopping experience at your centre, you want to create green spaces that draw in people. That's what plant hire and maintenance from Prestigious Plantscapes can do for you.
At Prestigious Plantscapes, we have decades of experience in creating green environments in shopping centres across Brisbane that are simply appealing. 'Appeal' is a simple guiding principle that makes us one of Brisbane's premier shopping centre plant hire companies.
We have hundreds of species available for hire of all shapes and sizes that will not only complement the design of your shopping centre but will also inspire, captivate and impress your shopping public.