Adding a touch of nature to your commercial property can bring an abundance of long-lasting benefits, especially if you apply biophilic design principles. These basic principles help guide your approach, so you can make sure the elements and features of the natural world are integrated effectively and complement your space beautifully.
Biophilic design principles in a nutshell
In recent years, the phrase 'bringing the outside in' (otherwise known as biophilic interior design) has taken off, with many homeowners and commercial managers turning to nature to complement their indoor spaces. It stems from the word biophilia, which is a love of the natural, living world, and is adopted regularly by interior designers to create a peaceful and healthier environment. 
Here are six biophilic design principles to help you incorporate nature into your office, home or retail space:
1. Natural environment aspects
Natural environmental features (such as plants, water, and light) and natural materials (such as wood, bamboo, and stone) bring vibrant and soothing energies to any indoor space. Their organic familiarity strengthens the connection between humans and the natural world and lends a calming presence that has many valuable psychological benefits (such as those highlighted below). Plants, in particular, are a diverse and cost-effective way to add a splash of biophilic design to your workspace.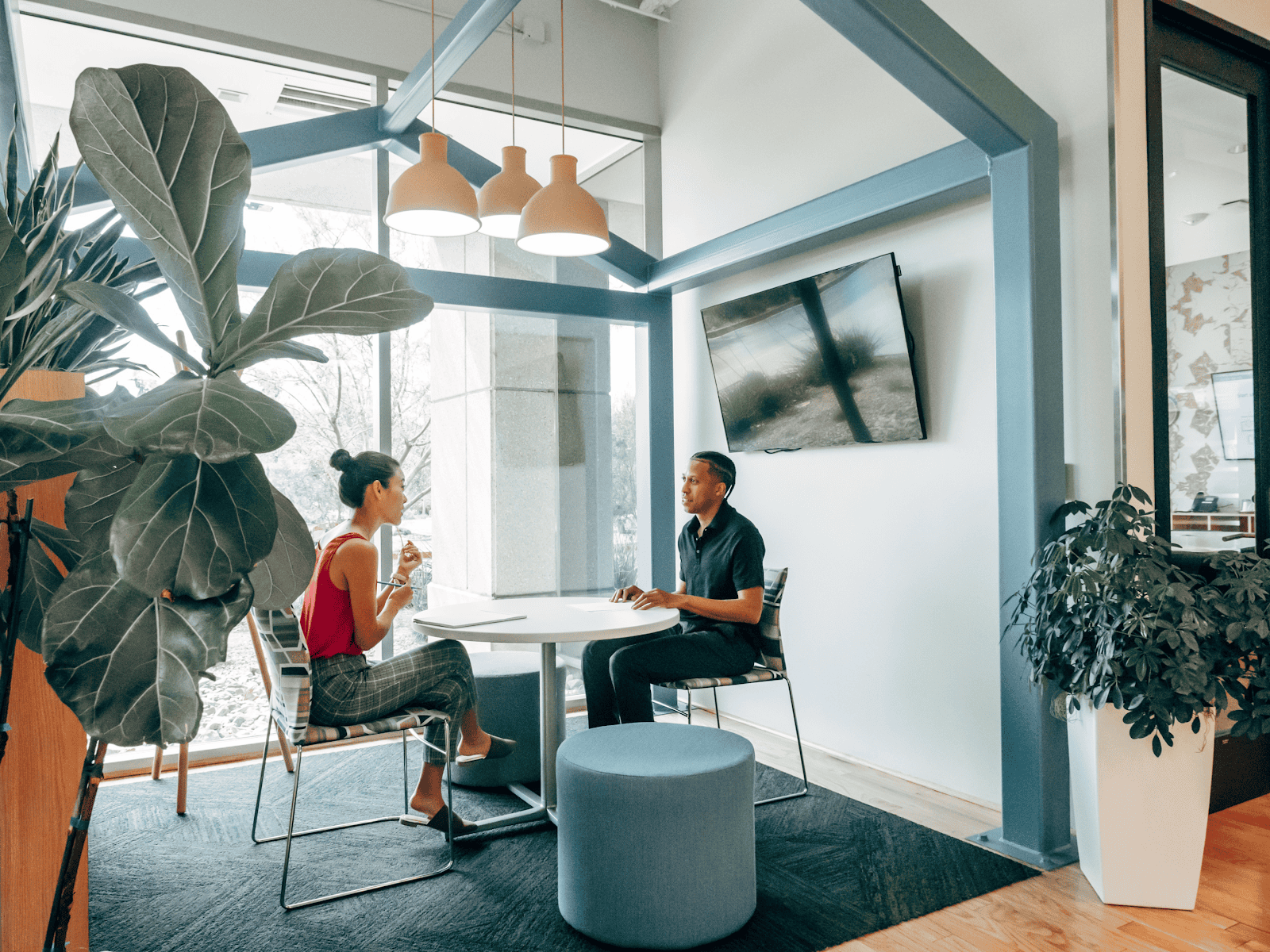 2. Natural shapes and forms
One of the most important principles of biophilic design is the shape and characteristics of your natural materials. From plant and animal motifs to curves, arches and waves, these natural forms are direct counterparts to the harsh edges and straight lines often seen in traditional interior design. Their organic shapes help convert a sterile space into one that thrives with life.
3. Natural patterns and processes
As well as the shape, it's also important to consider the layout of natural patterns and processes in your biophilic interior design. These help stimulate the senses, and include elements such as prominent central focal points, harmonious colour contrasts, and transitions between spaces.
4. Light and space
Unlike artificial lighting, natural lighting is a great energy booster and pairs perfectly with vibrant botanical centrepieces.
There are a number of ways you can use light to simulate natural spaces, such as: using various materials to diffuse its intensity; adding mirrors to reflect and bounce it around the space; and placing larger items or furniture in strategic locations to play with shadows.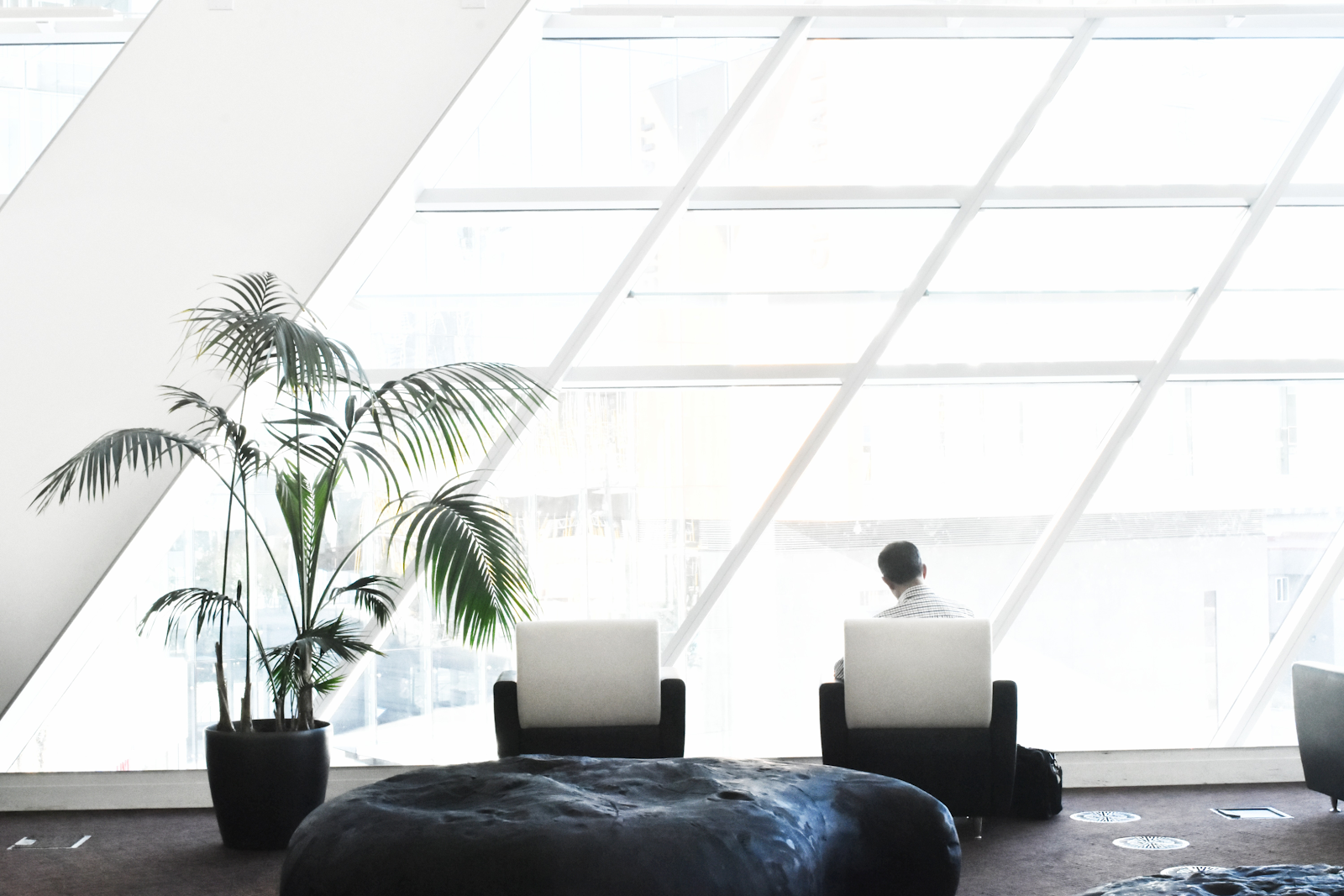 5. Place-based relationships
Biophilic design elements help establish a familiar sense of place and are often connected to ecological elements, such as oceans, forests, and mountains. It can also encapsulate cultural elements within designs that symbolise identity.
6. Human nature connection
Humans and nature have an interconnected evolutionary relationship, and showcasing this is one of the main principles of biophilic design. Elements that express things like order and complexity, reverence and spirituality, and security and protection highlight this evolved human-nature connection.
If you're feeling a tad overwhelmed by these six biophilic design principles, reach out to one of our expert design consultants at Prestigious Plantscapes. We're ready to develop a bespoke plantscape made to suit your space.
Now that we've answered the question of what is biophilic design? and covered the key principles, we can now explore the many benefits associated with these natural environments.
Improves mental health and wellness
Studies show that biophilic indoor spaces reduce stress and anxiety more than non-biophilic settings. For offices and workspaces, in particular, restorative biophilic design is a great way to promote human health and help lower stress levels. By maximising natural features such as outdoor light, open space and indoor plants, you can uplift employee productivity, happiness, and performance just by making simple changes to their environment.
Improves concentration
People naturally connect with nature, so it's no surprise that introducing plants and green walls into your commercial space can aid concentration, boost productivity and reduce mental burnout. We recommend you start with some low-maintenance plants and choose some that would be suitable for desks, visiting areas and communal spaces.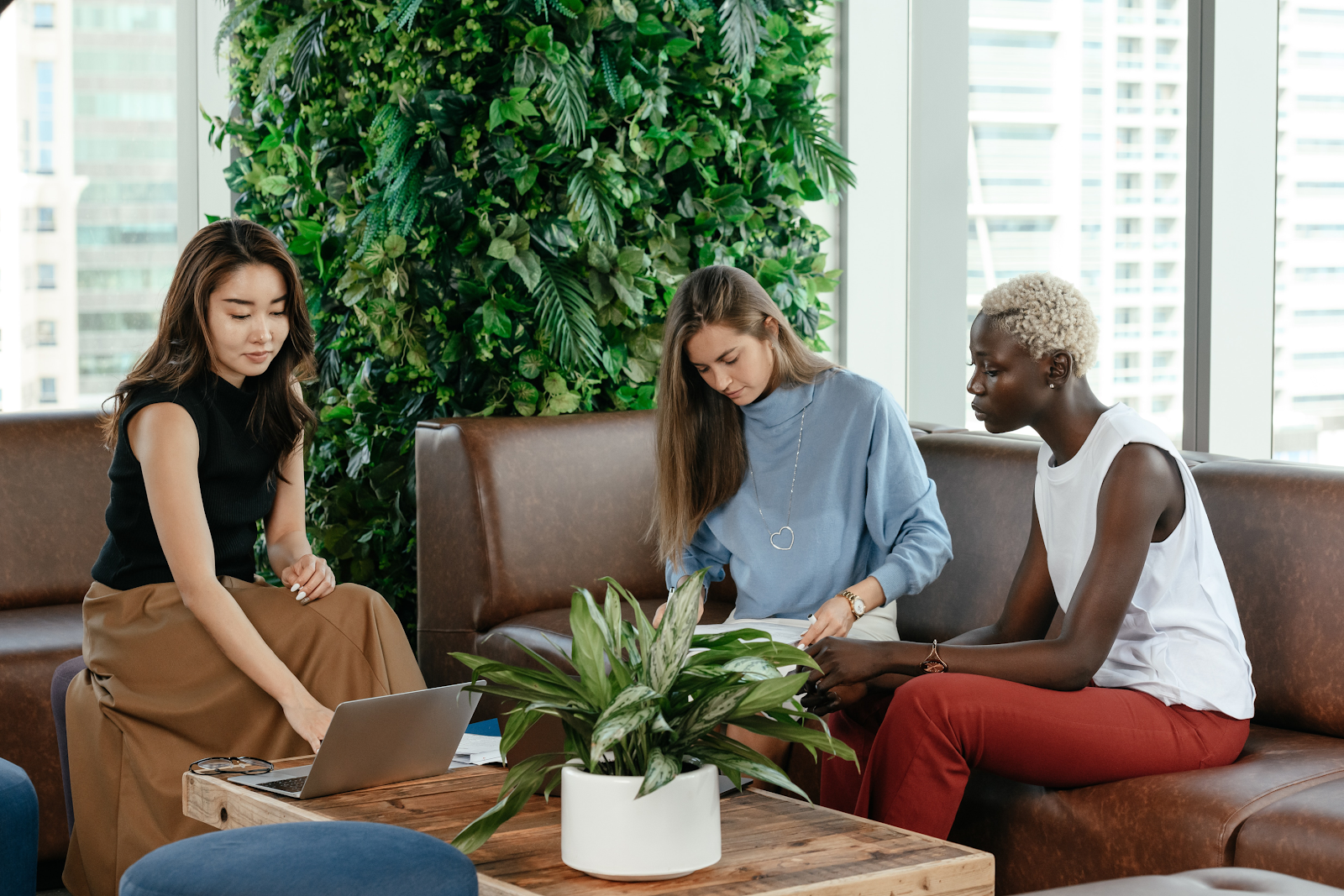 Lasts for the long-term
One of the best things about biophilic interior design is its long lifespan. Unlike a passing workplace trend, biophilic solutions are more about fusing environments and helping people feel more connected to their indoor surroundings. By leaning on materials and textures commonly found in outdoor environments, this element of interior design will remain timeless for years to come.
Though these elements require upkeep to an extent (such as watering and pruning plants), you can alleviate the stress by using a plant hire company that will conduct regular maintenance to keep your plants looking fresh, happy, and healthy. 
Heightens the senses
As mentioned in the biophilic design principles, natural materials, patterns, and processes are a great way to engage the senses and create a stimulating space. As humans have such strong relationships with nature, this can increase the feeling of belonging, which is particularly beneficial in offices and workplaces due to the number of hours that staff spend at work. Improving the workspace shows that you care about your staff's working conditions by creating a more positive atmosphere.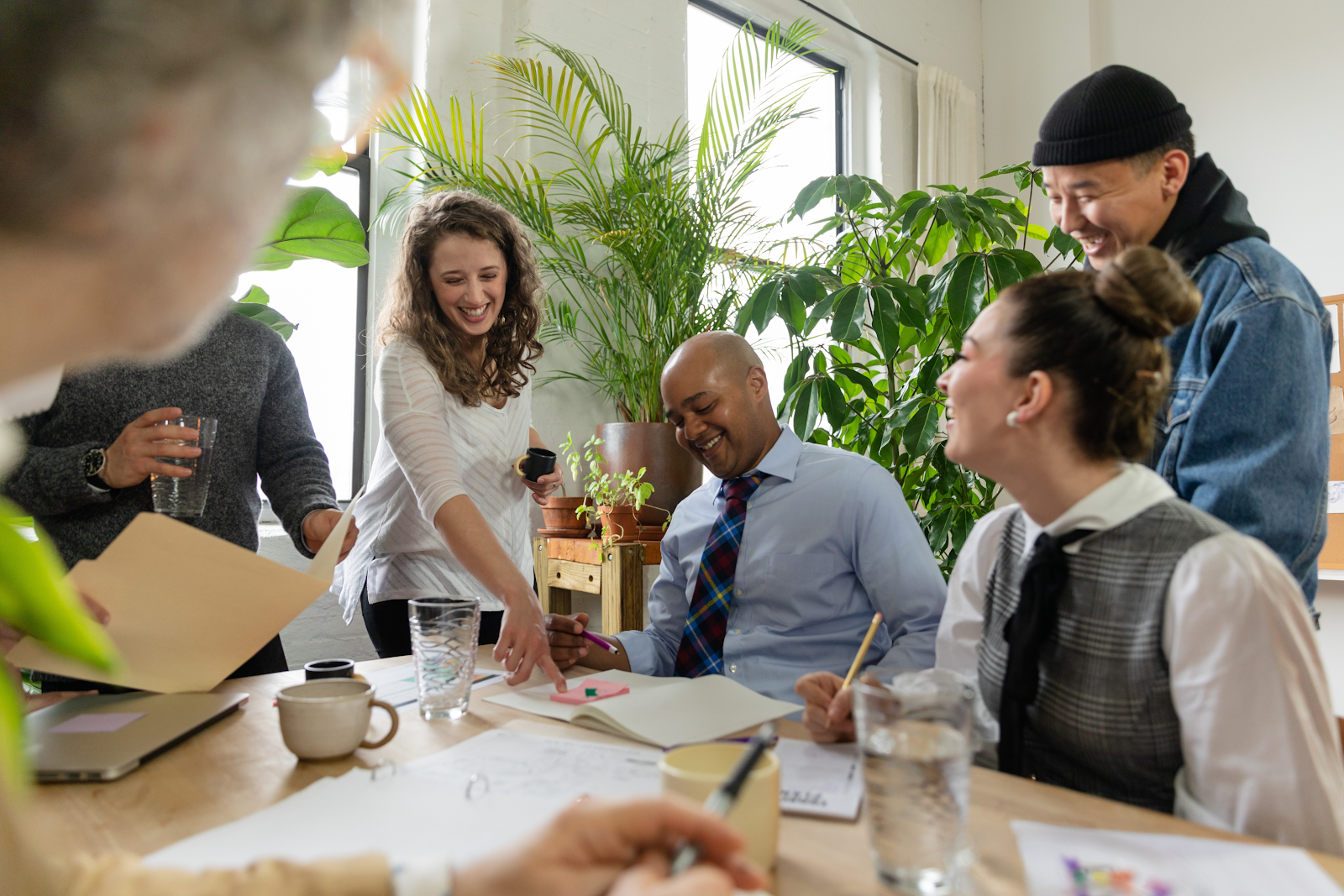 Reduces indoor toxins
Indoor plants and green walls have a number of qualities that improve health and well-being, with one of the major ones being the ability to absorb toxins and pollutants found in modern buildings. These toxins are released from common commercial items, such as aircon units, carpets, paint, and computers. Fresh air promotes physical benefits, particularly for those with allergies, as plants release vapours, reducing the amount of dry indoor air often found in confined retail or work spaces.
Good for business
Improved focus and well-being among employees directly impact your business, bringing a number of financially-pleasing benefits. 
Firstly, it increases employee retention rate, keeping your workforce running smoothly and reducing the need to hire replacements.
Secondly, biophilia can help with noise reduction by using the properties of plants to absorb sound – an easy and cost-effective solution for open-plan offices. 
Thirdly, it helps minimise your energy footprint, as natural elements such as plants can help regulate room temperatures to create a comfortable indoor space without the need for drastic intervention from heaters or aircon. 
Where to start with biophilic interior design
With so many features and principles of biophilic design to consider, it can be hard to know what elements of it are best for your indoor space. Plants offer a great starting point, as they are versatile (coming in a variety of sizes and species), economical, and a direct link to nature. You can also support local geology by choosing plants that are native to Australia. 
If you go down the plantscape route, it's important to consider the commercial space as a whole. A few plants haphazardly plotted won't reap the benefits mentioned above. It's worth consulting with a professional indoor plant designer who will be able to offer suggestions that suit your specific environment.
Not sure where to start? Consult a plant hire business like Prestigious Plantscapes who can handle the design, implementation, and maintenance of all your indoor planting needs.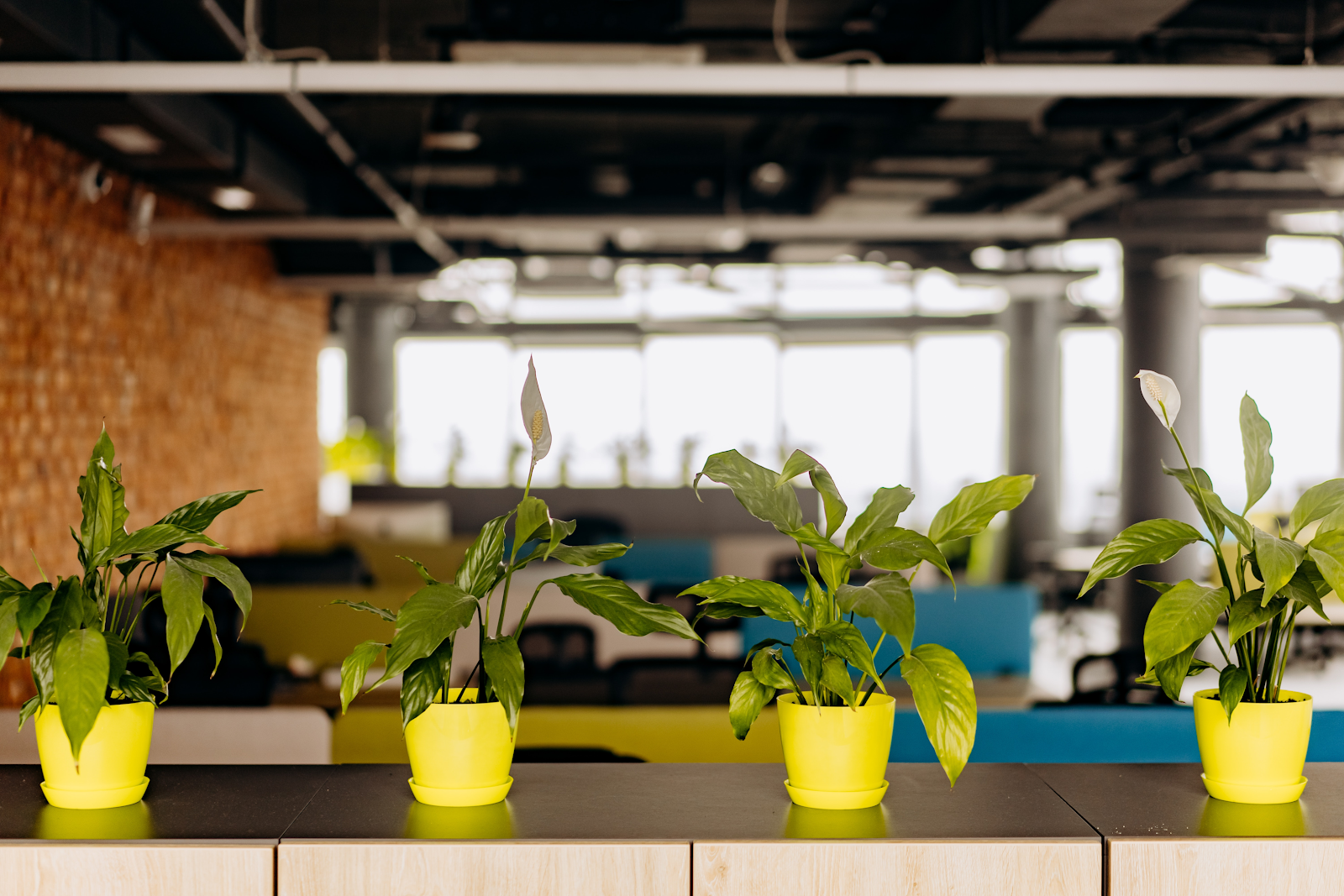 Put your biophilic design principles to the test
It's no secret that people are embracing plant life and nature when it comes to furnishing their interiors, both in the home and in commercial properties. However, as you can see, there's a lot more to it than just complimenting some negative space with a large leafy plant. Bridging the gap between indoor and outdoor environments requires careful planning and an evaluation of your indoor space to make sure your chosen biophilic design reflects your principles and benefits your staff's health, productivity and wellness. 
Book your free on-site consultation with Prestigious Plantscapes today and start your journey towards incorporating nature into your indoor spaces.